This is such a sweet story about the power of art, love, and inspiration.
Article from
Huff Post Green
"I feel like he's a guardian angel."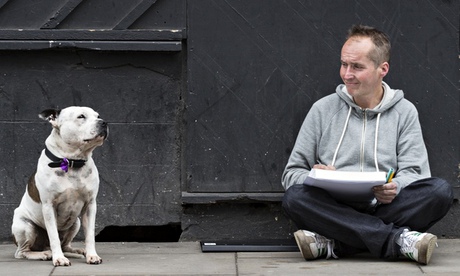 John Dolan, a 43-year-old artist living in England, struggled with
poverty, drug addiction and homelessness
for much of his life, Reuters reported. Then, one day, a fellow homeless woman gave Dolan a Staffordshire Bull Terrier puppy who she had traded for the price of a can of beer. The dog's name was George, and he would have a transformative effect on Dolan's life.
"He's like my child in a sense and I feel obliged to keep a roof over his head and keep him warm."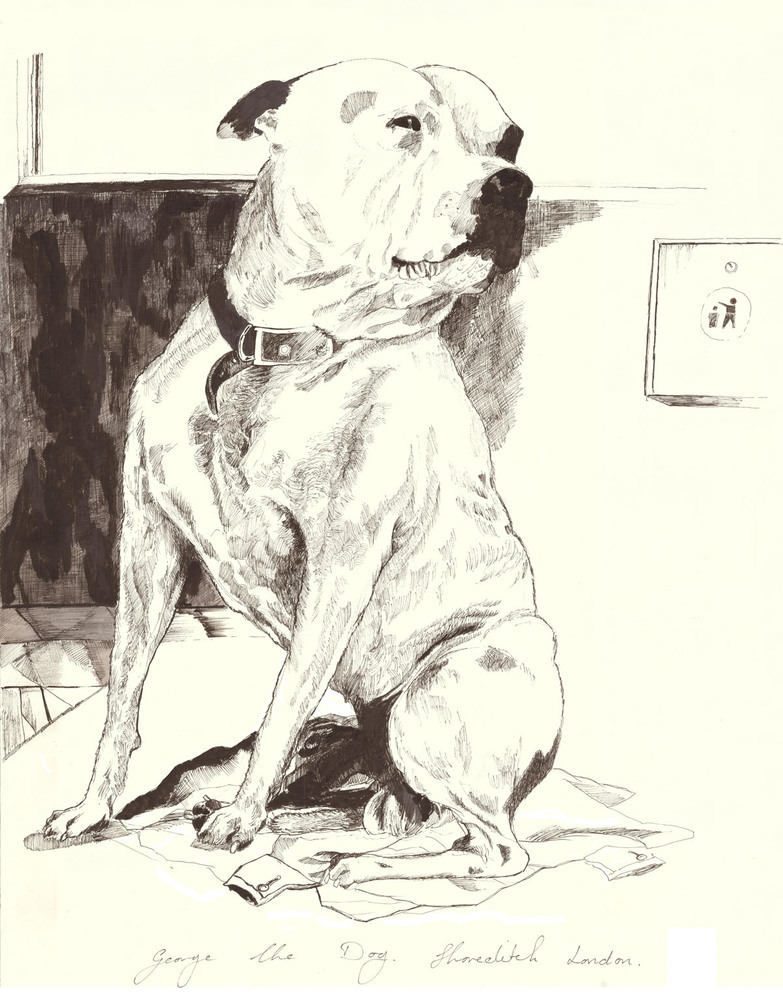 For three years Dolan sold sketches of George and the surrounding buildings to passersby for a few dollars, until he was approached by a gallery director named Richard Howard-Griffin. Howard-Griffin discovered him and helped him put on his first art show in
September of last year
. It was a huge success. Read the whole story HERE
I have always believed that animals are angels and muses.
Has your furry friend ever inspired your own art? Share your story in the comments below.